Lluvia Lawyer Aby (License #1902) is a massage therapist who blends Deep Tissue, Swedish, Visceral-Somatic Shiatsu, Treager and Polarity in her work. She also use the energies of Reiki and Aka Dua. Her specialty is Core Synchronism which is a deeply relaxing, safe and gentle bodywork method. 'Core' is based on the philosophy of natural therapeutics, cranial osteopathy and polarity therapy combined to form a new approach. It works by balancing the tissues, bones, organs and fluids of the body with the energetic self thus bringing the person back into a stronger, more centered state where healing takes place naturally. Lluvia enjoys working on children and infants as well as adults.
505-803-1476
Maria Chilton
(License #1830) has been a Massage Therapist since 1995. Her forte is her ability to spontaneously incorporate various modalities to suit the individual's needs in the present moment. The techniques she calls upon include traditional Swedish massage, deep tissue, polarity therapy, shiatsu, Reiki, reflexology and cranio-sacral. For the past ten years Maria has made hot stone massage a specialty. "Bodywork is an art form. The client is the canvas while the body worker's hands, heart and intuition are the medium. The healing experience is the finished piece." Maria is also the owner and operator of
Little River Remedies
, a small herbal apothecary.
505-927-2974
mariachilton70@gmail.com
C.J.
has been practicing massage at the Carnelian Center since 2010.
She was a graduate from the Scherer Institute of Natural Healing and is licensed in the state of New Mexico. She is also a Registered Massage Therapy Instructor in New Mexico. We do our best work when we are relaxed and supported. The power of touch to heal can be subtle or profound that is up to you. I provide an informed touch that is founded in my study of anatomy and physiology. Senses provide us a tool to discover places in the body that are holding injuries or insults. Applying peaceful touch we can meet those places with awareness and compassion, bringing about a greater sense of wellbeing.
C. J. holds advance certifications in Biodynamic Cranial Sacral therapy, Shiatsu, Mana Lomi, myo-fascial release and is a YogAlign postural alignment therapist.
505 670 6124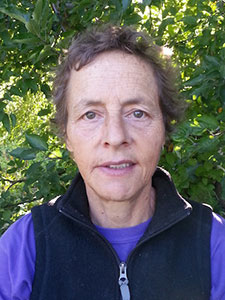 Sarah Grant
(License #1038) practices a Japanese Acupuncture in the style of Kiiko Matsumoto. This style involves gentle touch of various areas, predominantly the abdomen, to get information about where to place needles. The needles are thin, and inserted to shallow depths, making the treatments quite painless. Treatments last 1 to 1 ½ hours. Acupuncture is good for a variety of bodily imbalances including pain, headache, insomnia, allergies/asthma, fatigue, hormonal issues, and autoimmune disorders. Acupuncture treatments can be used to maintain good health with no negative side effects!
505-603-0362
sarahcrawfordgrant@gmail.com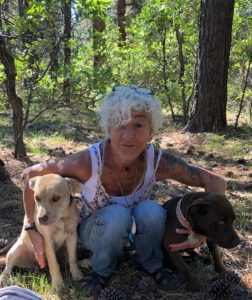 Montse Serra
was born in Barcelona, Spain. She study fashion design and worked during many years in the field of the publicity and the television as a stylist of clothes, set design and decoration. She has always worked with imagination and creativity. In 1997 transferred to Santiago, Chile, where she lived for five years and she awakened to the spiritual practice. She moved to US in 2012 and living in NM since March 2019.
In Barcelona, she was certified in 
Art Therapy
 with Jean–Pierre Klein. She has completed courses in
Nero Linguistic Programming
, 
Family Constellations
 and 
Holotropic Breathwork
.
She has made several courses in shamanism with Anke Grass on 
"The Language of the Soul":
 to become familiar with the force of the soul and the different shamanic methods of healing.
She is a
Master in Reiki Usui, Reiki Karuna, and Reiki Satori Giver.
Also a
Master in Akashic Records -The Sacred Book Of Life-
, which allows for expansion of intuition and provides information from the level of the Ascended Masters.
Providing healing ways to discover and to identify your tools: to find your place, your strength, your center and your balance in life, for to maintain the active mind, body and spirit in harmony.
402-515-2791
momos.spai@gmail.com
https://momosspai.com/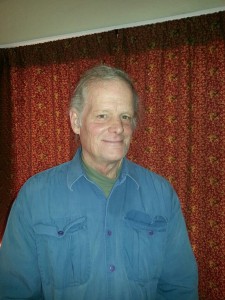 Roderick Oknich
,  offering
Acutonics©
, Sound as Healer
With the use of tuning forks on the meridians, to stimulate points, as used in acupuncture and acupressure, Acutonics© helps one to wholeness and well being. The forks bring the archetypes of the planetary bodies into play. The forks are tuned to the " Music of the spheres" a Pythagorean term. Each fork is tuned to a planetary body, planetesimal, sun or moon frequencies. The forks are chosen, according to their energy to create balance in the meridians.
Throughout history humans have been utilizing sound. In listening to the music we hear, some energizing, some uplifting, others depressing and then there is Acutonics© for healing.
Roderick will be available at the Carnelian Center on Sundays and Mondays Call for an appointment.
575-613-3245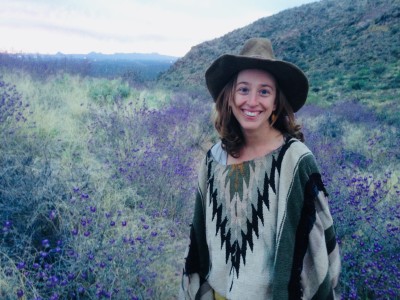 Jenny Rizzo
, Available offerings include massage, craniosacral therapy, and yoga.
Jenny  Rizzo's massage work blends myofascial, energetic and Swedish techniques, as well as fire cupping for deep tissue stagnation. Sessions emphasize bringing us out of fight–or–flight mode and into our bodies and our breath where balance and release can be found.
This same approach is applied to the craniosacral work, where the focus is on the fluid and energetic bodies, rather than soft tissue. Craniosacral can be particularly effective for migraines, insomnia, sinus problems, TMJ dysfunction, trauma (including birth trauma), digestive problems, and just generally over stimulated nervous systems.
I'm particularly passionate about providing accessible bodywork to the pregnant and postpartum parents out there. Feel free to contact me about sliding scale or trade options.
505-929-9622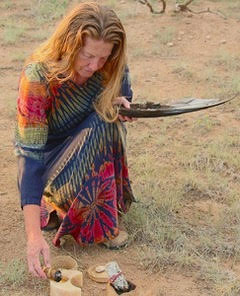 JoAnne Dodgson.
With over 30 years of experience as a healer and teacher, JoAnne Dodgson offers guidance to transform the ways we live and relate with ourselves, each other, and the earth. Since 2000, she has been living and learning the
kala keh nah seh
lineage of Ka Ta See, a tradition from the Eastern Andes. A healer and teacher of these ancient medicine ways, JoAnne offers spiritual counseling, Bone Throws, traditional energy balancing, spirit journeys, and community ceremonial gatherings. JoAnne holds a doctorate in Counseling Psychology with a specialty in Holistic Health. JoAnne is writing and illustrating
Spirit of Chocolate: A Woman's Journey to the Rainforest in Search of Her Dreams
. She has self-published several books including
UnLeashing Love
,
Gifts of the Grandmother
, and
MoonDance Journal
. More information on her website:
www.joannedodgson.com
. To schedule as session, email or call.
505-579-0074
joanne@joannedodgson.com
Dr. Phillip Eliezer Klein – "Elie"
graduated from Southwest Acupuncture College in 2019 where he received his Masters of Acupuncture and Masters of Chinese Herbal Medicine. In 2013 he was certified as a Tai Chi and Qigong instructor by his Sifu Dug Corpolongo.  Dr. Klein has always been motivated to nourish his community, and so began his professional career as a bread baker. He then went on to became the manager of Erda Gardens and Learning Center, a Biodynamic CSA (Community Supported Agriculture). He is currently growing an urban homestead at his home in Albuquerque, NM and teaches classes on Biodynamics, Qigong, and Tai Chi.
505-226-3066
 info@goodearthmedicine.com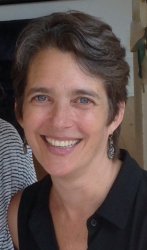 Susan Prins is a licensed massage therapist and educator, with an extensive background in dance and movement, anatomy and kinesiology. She has made a lifelong study of the creative and healing potential of embodiment. Susan holds a BA in East Asian Studies from Middlebury College in Vermont, as well as an MFA in Theater Arts from the University of Arizona. Susan uses a gentle, non-aggressive, yet focused approach, working with clients to relieve pain, reduce stress, and improve ease and range of motion. Her massage practice is enhanced by her in-depth education and experience working with people of all ages, from childhood to end of life. She specializes in working with people who have complex medical histories. Susan is a member of the Oncology Massage Alliance (OMA) and a Preferred Provider through the Society for Oncology Massage (www.s4om.org). She is also a Certified Manual Lymph Drainage Therapist. Susan is bilingual, having made her home and raising her family in Chiapas, Mexico, and northern New Mexico.
Susan provides therapeutic massage through the Veterans Affairs (VA) Community Care Network/TriWest. If you are a veteran, or know of a veteran who might be interested in receiving this benefit, please contact Susan for more information.
smprins@gmail.com